TRAVERSE® Edgeless Loading Ramps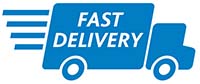 Traverse® Folding Edgeless Ramps - These heavy duty aluminum loading ramps do not have curbs on each side that can interfere with loading wider equipment. These metal loading ramps feature an edgeless design that allows for easy ramp access for loading wider equipment like lawn mowers and snow blowers. With built in carrying handles and an edgeless single fold design, these portable aluminum ramps are incredibly easy to transport and store.
These professional grade, heavy duty ramps are made to last! - Traverse® Edgeless Portable Ramps are made here in the USA with a non-skid surface and 3-year manufacture's warranty. These equipment loading ramps are made of durable, yet light, aluminum that will provide many years of service in all kinds of weather.