Express Ramps is dedicated to providing affordable handicap access solutions and outstanding customer service.
You can manage your account and track orders online. If you have placed an order with us, you were automatically registered using the email address provided. Answers to most questions can be found here. We look forward to assisting you with your access needs. Please review your options below: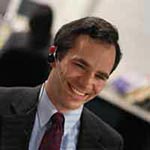 How to Order:
Details about ordering from Express Ramps
Shipping Options:
Review shipping options and estimated delivery time-frames
Manage Your Account:
Check on order status, shipping status, order history or manage your account
How to Request to Return an item(s):
Instructions on how to request to return item(s) you purchased
Sales Tax Exempt Orders:
Information on how to order without sales tax for exempt companies and organizations.
Ask General Questions:
Contact us with product or general questions