Thank you for your interest.
You are welcome to return or exchange eligible orders within 30 days of purchase, but must be in like new condition. Certain items are excluded for personal hygiene reasons or were marked as not returnable, as outlined in our return policy. To request a return, simply follow the instructions below:
1. Go to Account Login and login to your account. Once you placed an order, you are automatically registered and do not need to register again. If you do not know your password, simply click on the "Forgot Password?" link under returning customers.
2. Once logged in, please go to "My account" window and click "Orders". The following page will be displayed:




Please note: if the "Return Item(s)" link is not there; the items are past the 30-day return period or not eligible for return.
3. Click the "Return Item(s)" button beside the completed order that is to be returned. The Return item(s) from order # window is displayed, (as shown in the following example) please complete the form: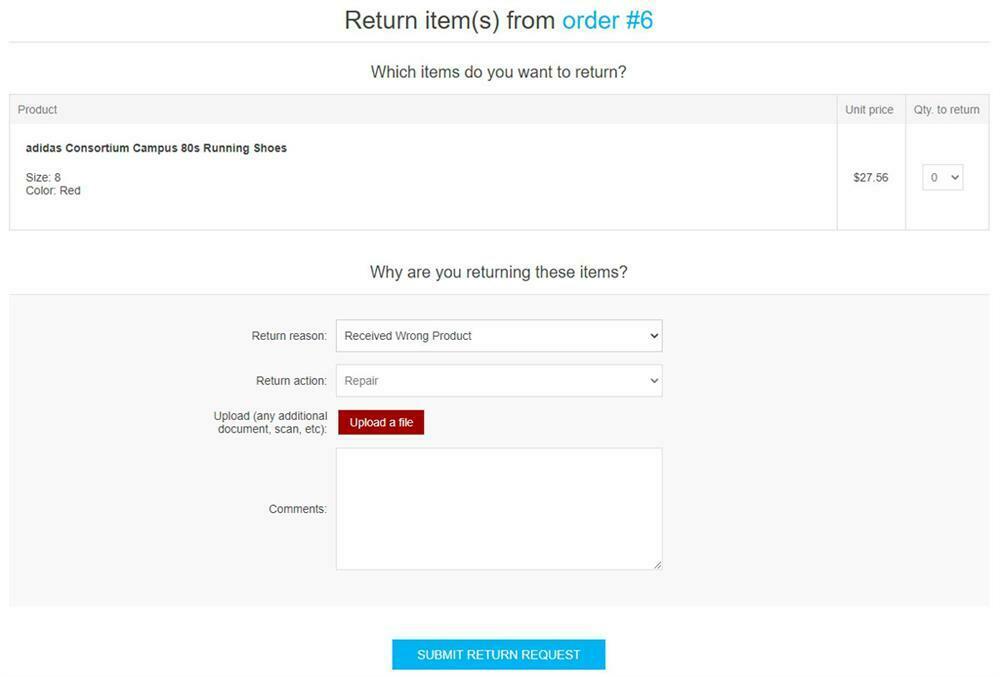 If your order was damaged in shipping, please use the Upload a file option to attach some pictures to your request.
4. After using the return request feature, you can see the created return requests and its' statuses from the "My Account" page by clicking Return requests.

5. Most Return Requests are processed within on business day*. Once approved, we will email you complete return instructions.
Thank you again and we look forward to serving you in the future.
Customer Service




* business days are Monday through Friday, excluding holidays.