Express Ramps No-Hassle, 30-Day Return Policy!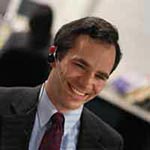 If you have purchase an item you wish to return please obtain a Return Merchandise Authorization (RMA) number please use this link on how to request a return: Express Ramps Return Information.
Our return policy is designed to be as easy for you as ordering it was. If you are unhappy with your purchase for any reason, you are welcome to return it or exchange it within 30 days of purchase1. It must be returned to us in "Like New" Condition. Simply fill out the Return Merchandise Authorization (RMA) request form in your account and you will receive an email with the shipping address and all the return instructions. Simply follow these instructions and return the item(s) to us for a prompt refund. Please include everything that was shipped to you, including all packaging, accessories and instruction/manuals.

All items are shipped from and returned to the manufacturer. Once they receive a return, they will check it in and then notify us of the return. This process normally takes about 5-8 business days. Once we receive this notification, we issue the credit to the card used for the original purchase.
Customer's are responsible for providing or entering the complete and correct shipping address including phone number. Any omitted or erroneous information may cause delays and is not grounds for canceling an order, nor a refund of any priority shipping upgrades. Any delays caused by erroneous shipping address information is the customer's responsibility and does not relieve you from the other terms and conditions of placing an order with us, including, but not limited to, responsibility for return shipping, and any applicable restocking fees.

We are not paid consultants and only offer advice based on feedback from other customers. Any recommendations are informational only to assist you in your needs. When we state a usable range of use, it is based upon what an "Average" person can do. It is up to the customer to allow for differences in the users abilities and other factors like age, patients weight or abilities. Longer mobility access ramps are easier to use. Whenever possible, we recommend complying with ADA Ramp Guidelines.

Any item that is returned to us that is clearly abused or damaged beyond a retail sale condition will not receive any refund. Any items returned to us in this poor condition can be returned to you at your expense. If you do not request and pay for returning the item to you within 10 business days, the item will be discarded and no refund will be issued.

Open Box items are Non-returnable. All sales are Final on Open Box items. No refund will be issued once the item has shipped, even is the open box item is returned or refused. In the event of an Open Box item being returned or refused, we will hold the item for 5 business days for you to arrange shipping to another location at your expense. After 5 business days the item will be disposed of and No Credit will be issued.

Customers are responsible to verify or confirm building code compliance if necessary. Building codes may vary by City, State, municipality etc.
Custom or Special Orders:
Custom Orders are not returnable and non-refundable.
Custom Orders cannot be cancelled once production has begun.
Outbound Shipping(to the customer):
All shipping charges are non-refundable.
Free Ground Shipping does not have guaranteed delivery date.
It is the customer's responsibility to order with sufficient lead time to allow for delivery, allowing for sufficient time for unforeseen issues that may arise, including weather delays in shipping, missing, damaged or other parts that may need to be replaced. We accept no responsibility for any
costs the customer may incur due to delays caused by these unforeseen circumstances.
Priority Shipping time frames are guaranteed only to the extent of refunding the priority shipping fees, is not grounds for order cancellation and still must be returned in accordance with this return policy.
Priority Shipping is only refundable if the item does not arrive in the stated time frame and it is not due to conditions beyond our control, such as bad weather conditions, power outages, natural disasters, man-made disasters and other extraordinary factors.
Any item that is refused, will have the return shipping charge deducted from the refund amount as customer's are responsible for return shipping once it has shipped.
Any order (custom ordered items excluded) that is canceled prior to shipping (leaving our shipping facility) will have a full refund issued. Once an order ships (leaves our shipping facility), it cannot be cancelled and must be returned according to this return policy and is subject to a restocking fee.
Return Shipping:
All returned items are subject to inspection for use prior to refunds being issued.
The customer (purchaser) is responsible for shipping costs for returning any item(s).
We highly recommend using an insured carrier such as UPS or FedEx to ship all returns.
Please allow enough transit (shipping to us) time for your return to arrive at our facility within 30 days of purchase.
All items returned to us must be in new (unused) condition (including all manuals, packaging, etc. or additional fees may be deducted) and arrive at our facility within thirty days of the purchase date to receive a refund. Items received after thirty days of the purchase date are subject to a 10% Late Fee or may be refused at our discretion.
Please do not mail your returns to the our PO Box address. This address is for correspondence only and can't receive packages. Any packages sent there will automatically be refused and returned to you. This can delay the return process. The proper address will be sent to you with your RTN number.
Non-Returnable Items:
Some items are clearly marked as non-returnable or no returns. These items cannot be returned for any reason, no refund will be issued and all sales are final once they have shipped. If the non-returnable item is damaged or defective, it will be replaced but not refunded.
Personal Hygiene products are non-returnable and non-refundable due to health concerns and regulations. All sales are final on All Personal
Hygiene products.
Damaged or Defective Products:
In the unlikely event that an item is defective, you must notify us within 7 business days of receiving the item. Any item that is defective within the 30 day return period will be replaced with a new item. If you choose not to want it replaced with a new item, but would rather return it, it must be returned according to the return policy listed here and is subject to a restocking fee. If the 30 day return period has expired, the item is subject to the manufacture's warranty.
All returns are subject to a restocking fee of up to 20% (of the purchase price). This restocking fee helps to cover some of the costs associated with checking the item in, manufacturer's restocking fee, verifying condition, repackaging and processing a returned item.
There are no returns allowed on orders of 6 or more of any 1 item.
All sales are final after 30 days from the purchase date. Any item returned after 60 days from the date of purchase will receive no refund and will be discarded.

These terms and fees are necessary in order to bring you these products at the guaranteed lowest prices. Should you not wish to abide by these terms and conditions, please order from another company.


1 Exclusions apply, including: Personal Hygiene Products, Custom Products, Used Items, Abused Items, Items marked as All Sales Final, non-returnable or non-refundable.