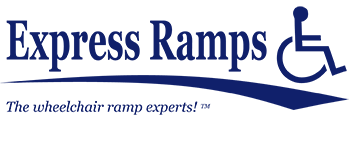 Express Ramps, LLC - The Wheelchair Ramp Experts!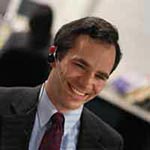 Express Ramps is a family owned business dedicated to providing quality handicap access options for the business and
residential markets. We were founded in 1999 with the mission of providing affordable, quality wheelchair ramps and handicap access options.
We have expanded into other related markets, including bathroom safety and wheelchair lifts. Virtually everything we sell is made here in the USA and supports American families, in the manufacturing, shipping and installation of the equipment. Our dedicated team members are experts in assisting families and their unique circumstances. We strive for excellence in customer service.
Businesses rely on our expert knowledge of the many intricacies of the applicable ADA (Americans with Disabilities Act) and building codes. We are able to configure ramps to meet most ADA needs and can create custom solutions when needed. You have probably seen our ramps in use at one of the many business, Churches, Theme parks, Zoos and sporting events all across the US, including Alaska and Hawaii.
Express Ramps is the number one EZ-Access dealer for over 10 years in a row. Nobody can beat our superior customer service, great prices and fast shipping.
Our administrative office is located in Fort Lauderdale, Florida and our ramps are shipped from warehouses in Auburn, WA and Morganfield, KY for quick delivery to anywhere in the US.
Express Ramps, LLC provides a wide selection of portable wheelchair ramps, OSHA and ADA Compliant Handicapped Ramps, metal stair systems, Threshold transitions, modular wheelchair ramps,  wheelchair lifts, & bathroom safety equipment.
Toll Free Customer Service - 1-866-491-1110
Fax Number - 1-423-373-1888
Mailing Address:
Express Ramps
PO Box 22697
Fort Lauderdale, FL 33335
Website:  www.expressramps.com
Email: info (at) expressramps.com
(please do not send returns to this address)