Wheelchair Lifts for homes
Wheelchair Lifts and Toilet Seat Lifts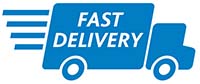 Lifts are an essential to help make homes more handicap accessible and making it easier for people to stay in their homes to age in place. These aids to daily living will help with greater independence.
Please browse our selection of EZ-ACCESS Patient and Wheelchair Lifts. We have the TILT Toilet Seat Lift and the Passport Vertical Platform Lift for making your home more accessible and greater independence. This equipment is specifically designed to assist people with limited mobility age in place in the comfort of home.
Up to 52" platform wheelchair lifts.
Straight across or side exit Scooter Lift.
Indoor or outdoor handicap lift.
Fits most standard toilets.
Comfortable raises or lowers person.
Easy to install Toilet Seat Lifer.